ON SALE TODAY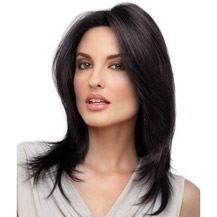 5H27M17S
Full Lace Wigs
Full Lace Wigs,Regular full lace wigs, Silk Top full lace wigs, Injection (Hidden Knots) full lace wigs, Thin Skin full lace wigs! Regular wigs usually preclude some style options, like styles showing widow's peak, natural hairlines, and baby hairs. Full lace wigs are very undetectable and wearing a full lace wig does not hurt your natural hair or scalp once applied correctly. Full lace wigs are more lightweight and comfortable than traditional wigs due to the minimization of tension on the scalp. A full lace wig looks incredibly natural because the lace is adhered to your skin and disappears. Full lace wigs are far more lightweight and real than lace front wigs also because the entire base of a full lace wig is made of lace that is matched to the scalp color. This makes a full lace wig look like the hair is coming from your head allover. Full lace wigs can also be parted anywhere, styled in any way, or worn in high updos and ponytails because full lace wigs have natural hairline along the perimeter. Full lace wigs are for the best ventilation and to wear all year round as well. Full lace wigs were luxurious wigs, but now full lace wigs have become affordable for the average working class.
Remy Hair Lace Front Wigs
Our Lace Front Wigs made with 100% Remy hair, with all the cuticles heading to one direction, is tangle-free, completely hand-tied with adjustable cap. To minimize forehead irritation, silk soft lace used for softer finish. Flexible hairline that moves with facial expression. Silicon reinforcement to prevent unraveling or fray: increased durability, keeps wig securely in place, for minimal sliding.