ON SALE TODAY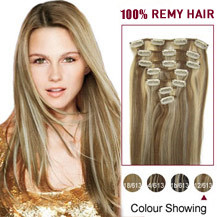 5H27M17S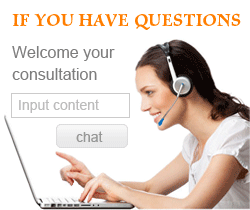 Fast Shipping - MarketHairExtension
Shipping Information
Shop from our Fast Shipping Deals for same day shipping (within 24 hours of placing your order). These products are marked with the Fast Shipping icon. If you purchase one of our in-stock fast shipping products we will ensure that your new products purchase reaches your doorstep as fast as possible with our express courier partners.
Allow delivery within 2-4 working days when choosing from our full range of hair extensions. If a delay occurs, we will always inform you promptly via email so that you can keep track of your order. Be assured that our customer service team will quickly respond to make your shopping experience as efficient as possible.
As a standard procedure to ensure fast & efficient delivery to your doorstep, we deliver all products only through the strongest international courier companies including DHL & Fedex & EMS. As soon as your package ships we will email you with a verified tracking number to allow for easy tracking of each order in transit. Should there be any delay in shipment, one of our experienced customer service specialists will notify you.
Shipping Times & Rates
1. Standard Express Shipping (7-10 Businesss Days) A$9.95 (OVER A$79 FREE)
2. Fedex Express Shipping (4-6 Businesss Days) A$19.95 (OVER A$149 FREE)
3. DHL Express Shipping (2-3 Businesss Days) A$24.95 (OVER A$200 FREE)
International Express Shipping
We gladly ship to international and APO/FPO addresses on all product purchased through MarketHairExtension. International deliveries usually require the same amount of time as deliveries within local country.
TRACKING YOUR ORDER
Once your payment has cleared, you will receive an e-mail when your order has been processed (this may take up to 48 hours). You will receive a second confirmation e-mail once your order has shipped which will include your tracking number and a link to follow the journey of your package. If there is a problem with your tracking number or package delivery, please contact the courier directly prior to contacting us. Please allow 1 - 4 days for the tracking information to show. In some rare case, the tracking information may not update but you will still receive your order. Please contact us after the estimated delivery time.
Courier Phone Numbers:
| Courier | Phone | Get Human Instructions |
| --- | --- | --- |
| USPS | 1-800-275-8777 | Press 0 , then 0, then press 5, then 5, then 2 |
| FedEX | 1-800-463-3339 | Keep saying "Speak to a representative" at each prompt |
| UPS | 1-800-742-5877 | Press 0 at each prompt, ignoring messages |
Special Notes
The time to shipping estimates are applicable to both domestic and international shipping.
For items that are not marked with the in stock status,there sometimes can be additional delays for hair product due to factory delays. In this case we will notify you immediately of the estimated delivery time and other options available to you.